Mantido por Alfredo Kall PU3ALK / Marcinio - PU5KRO | Links para outros WebSDR:
STO ANGELO | PARDINHO | ITAJAÍ | ORLÂNDIA | GUARAGUAÇÚ | APIAÍ | CERRO BRANCO
Mais informações sobre o projeto WebSDR podem ser encontradas em http://www.websdr.org
Repetidora de Porto Lucena 147,060MHz +600
---
Parece que você está usando um dispositivo móvel; clique aqui para mudar para a versão móvel deste site.
It seems Java is not installed or disabled on your computer. You need to install and/or enable it for this website to work properly.
Since Java version 7u51, Java needs to be enabled separately for each website; see
http://websdr.org/java.html
for instructions.
Your browser does not seem to support HTML5 WebAudio; please try a recent version of Firefox, Chrome, Opera or Safari; or switch to Java.
---



?
dB; peak
?
dB;
mute squelch autonotch
Volume:
---
Signal strength plot:
Waterfall view:
Or use scroll wheel and dragging on waterfall.
Speed:
Size:
View:
Bandwidth:
?

kHz @ -6dB;

?

kHz @ -60dB.


Or drag the passband edges on the frequency scale.
Temperatura - Umidade
---
---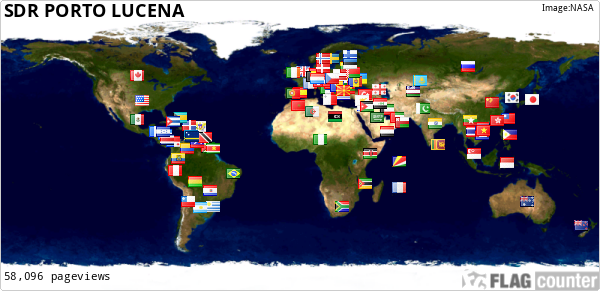 ---
Statistics:
---